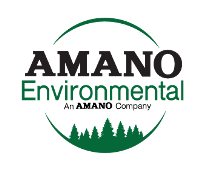 Amano Environmental systems help remove airborne hazardous chemical substances to improve and deodorize the work environment of manufacturing facilities around the world. Amano helps design and engineer filtration systems that address the environmental challenges facing facilities managers in a variety of industries. With a core selection of dust and mist collecting technologies, Amano has helped improve productivity, reduce health care costs, lower operating costs and preserved the environment – both on and off the factory floor.
Mist Collectors
Mist collectors maintain clean work environments by collecting oil and/or soluble mist generated during machine processes that use lathes, abrasive machines and spraying equipment for cleaning and anti-rusting processes. The wide product line includes filter-less, self-cleaning, and electric dust collection systems.

Small-sized Dust Collectors

Amano offers a full range ofdust collectors suitable for various types of work environments. Amano filters capture minute dust particles generated in various processes used in the production of precision mechanical equipment, electronic parts, food processing, and dental instruments.

Large-scale Dust Collection

Amano offers large-scale filtering and dust collection systems that maintain indoor and outdoor air quality. These space saving systems make effective use of limited factory space and easy-maintenance design to simplify filter replacements.

Industrial Vacuum Cleaners

Amano industrial vacuum cleaners use powerful suction to control metal debris and cutting chips. The product line offers a variety of cleaners designed to control a variety of materials used in specific processes. Ideal in difficult conditions where general systems are ineffective, Amano industrial vacuums can improve the cleanup efficiency of any facility.